Nowadays, you have a great range of air conditioning systems to choose from. Many people find it difficult to select between American Standard vs. Carrier since the difference between them is not definite, and they are both energy efficient and provide high quality.
Both brands provide high-performance air conditioners which can be used for different households. For a lower budget, the American Standard is the best option. On the other hand, those who are looking for high-energy efficiency should consider buying Carrier air conditioning units.
But price and energy efficiency are not the only things you need to take into account while choosing among air conditioners. In what follows, we provide you with all the information you should know before selecting between American Standard vs. Carrier air conditioners. Keep reading.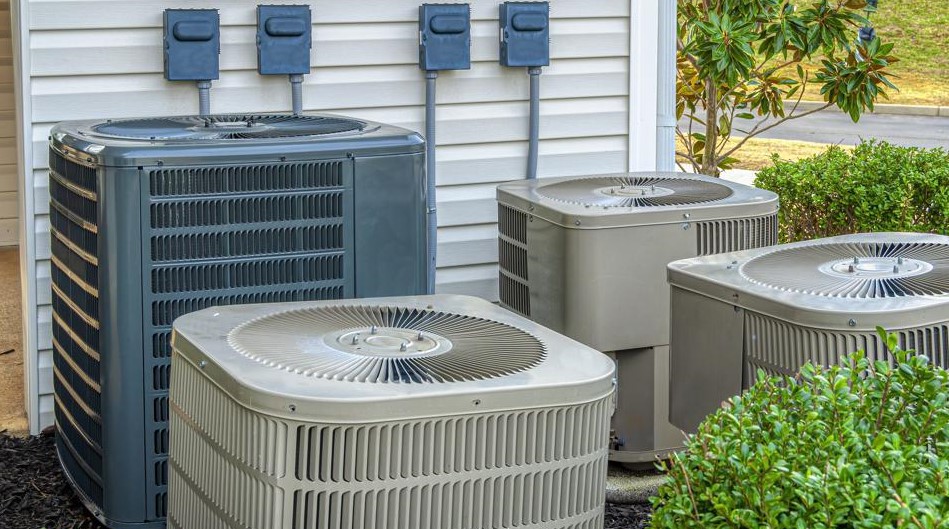 American Standard vs. Carrier. What is the difference?
To start with, these two brands are very popular in the HVAC market. While American Standard AC units have older roots, Carrier ACs were produced later on.
American Standard
This brand is known for producing central air conditioners of high quality. All the options are energy efficient, variable speed, and two-stage AC units that are Energy Star certified. Also, they include a communicating control board that allows communication between all the components of the air conditioner.
The company was founded in 1875. Then they made a unit with the American Radiator company and started producing radiators and convection heaters.
Later on, they managed to become leaders in the whole heating and air conditioning industry.
The most efficient air conditioner of this brand has a Seasonal Energy Efficiency Ratio (SEER) of up to 22. In addition, the American Standard provides variable cooling stages and quiet operation. According to Energy Star, these air conditioners had the highest energy efficiency in 2019.
What concerns disadvantages, the installation costs can be rather high, especially for the best models.
Carrier
Willis Carrier invented this modern air conditioning system in 1902. Then Willis Carrier started developing an independent company, which was sold to United Technologies in 1979, and now it specializes in residential and commercial heating, ventilation, and air conditioning. It offers the highest SEER rating air conditioner, up to 26.
For example, their Greenspeed Intelligence system is considered to be one of the best Carrier products since it offers reasonable Performance and Comfort series and major energy savings, and they are ultra-quiet. Carrier's Infinity Series offer SEER ratings up to 26.
Speaking about disadvantages, the price of Carrier models can be rather high. Moreover, according to the experience of some customers, this brand tries its best to deny a warranty claim.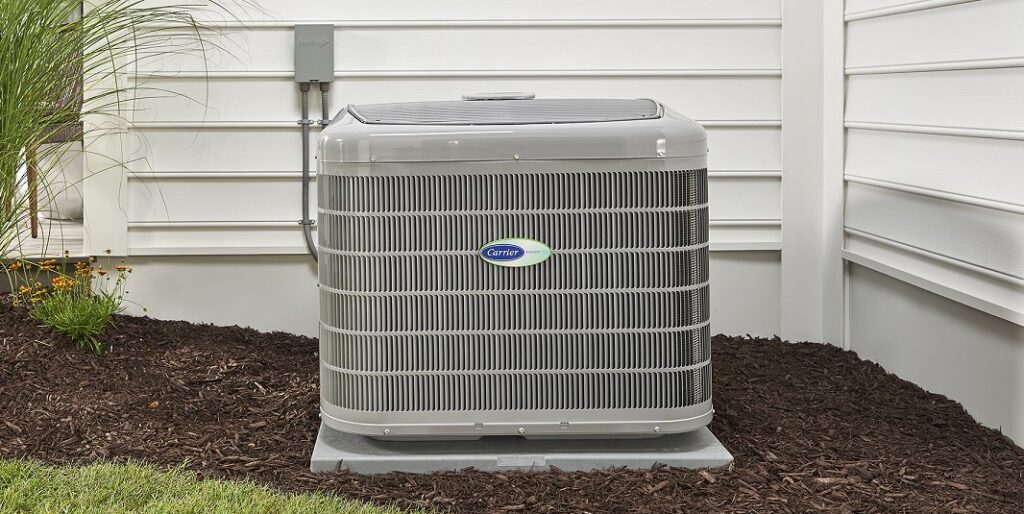 Major characteristics and attributes of air conditioning systems
Now let's make a deeper view and compare the major characteristics and attributes of American Standard vs. Carrier which will help you to choose the best option for your house.
Noise levels
The HVAC industry tries its best to reduce noise levels without reducing cooling performance. This is one of the biggest problems in this industry since nobody wants their air conditioner to sound like an airplane landing.
Both Carrier and American Standard air conditioners effectively reduce constant loud noise.
But not all products of the same model are constructed similarly. That is why you always need to test your air conditioner before buying.
Seasonal Energy Efficiency Ratio
If you are looking for an energy-efficient air conditioner, you should check the SEER ratings. Usually, the AC model is considered efficient if the SEER rating is 22. If you select American Standard vs. Carrier, the last one shows a higher SEER rating.
The Infinity air conditioner has a SEER rating of 26. Other Carrier AC units are also energy efficient.
Speaking about American Standard air conditioners, they take advantage of AccuComfort air conditioning technology that maximizes efficiency. Usually, American Standard products have a SEER rating of 22.
Cooling
Carrier air conditioners (Greenspeed Intelligence system) can communicate with a variable-speed compressor. This allows for not only ensuring energy efficiency but also providing cooling which is necessary for your house.
American Standard takes advantage of AccuComfort's advanced technology. It provides temperature, humidity control, and even scheduled cooling. This technology is designed to operate continually.
Humidity
The carrier system can maintain constant humidity. Nowadays, their products manage to remove up to 400% of excess humidity. You can control it with the Infinity control panel.
American Standard products use AccuComfort TM technology to reduce humidity. The system can maintain optimal humidity levels more accurately and efficiently.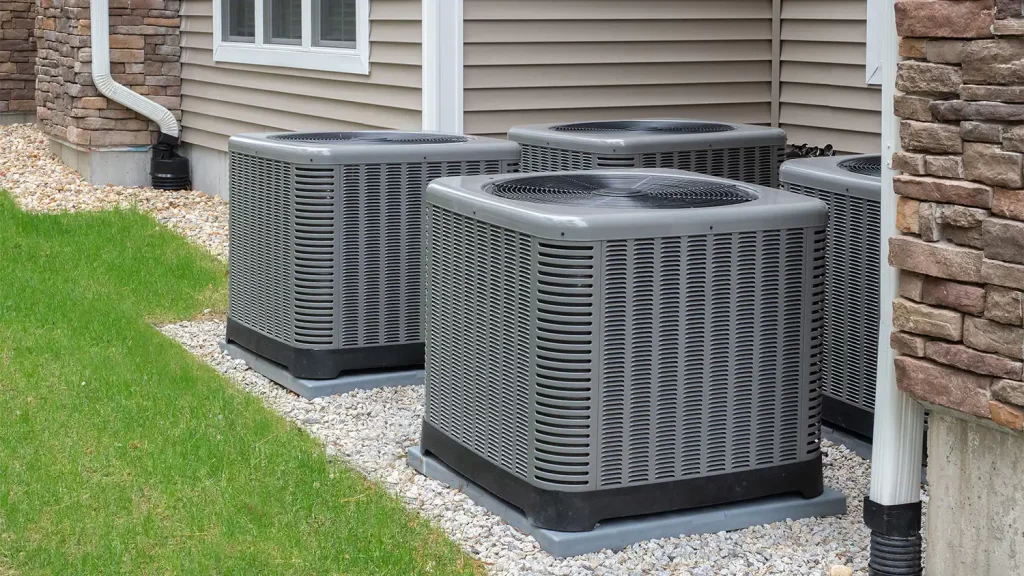 Coil materials
American Standard coils are made with refrigeration-grade copper tubes or aluminum. All-aluminum coils are more resistant to corrosion, and their durability is usually more extended. American Standard prefers to take advantage of 100% aluminum coils in their products.
Carrier uses an evaporator coil. The type of coil depends on the unit and AC model. New models are produced with aluminum coils, but there are still those made with copper tubing connected to aluminum fins.
Knowing the coil material of your air conditioner is important since it is responsible for transferring heat.
Initial central controller
So, we have already mentioned The Infinity controller and The AccuLink TM Platinum 1050 control system. Let's have a deeper view.
The Infinity is an all-in-one controller which allows controlling temperature, indoor air quality, humidity, and airflow.
Since the system can be connected to Wi-Fi, it allows you to have remote access.
The AccuLink TM Platinum 1050 control system is capable of controlling temperature, humidity, zoning, and cooling. You can set up a software app on your phone to access a system remotely, even when you are not at home.

Durability
The durability of your air conditioner can be influenced by many factors. The main ones are environmental elements, rate of use, and frequency of upkeep. Carrier claims their products last from 15 to 20 years. The same situation with American Standard. This brand certifies its Customer Care dealers that sell and install their products.
Customer service
These brands provide a 10-year warranty which covers factory defects, workforce, and limited parts.
While choosing between American standard vs. Carrier air conditioners, you should also consider the price.
Usually, American Standard is a better option for those who are on a budget. A standard 5-ton American air conditioner costs around $7,000, while a 5-ton Carrier air conditioner usually costs $10,000.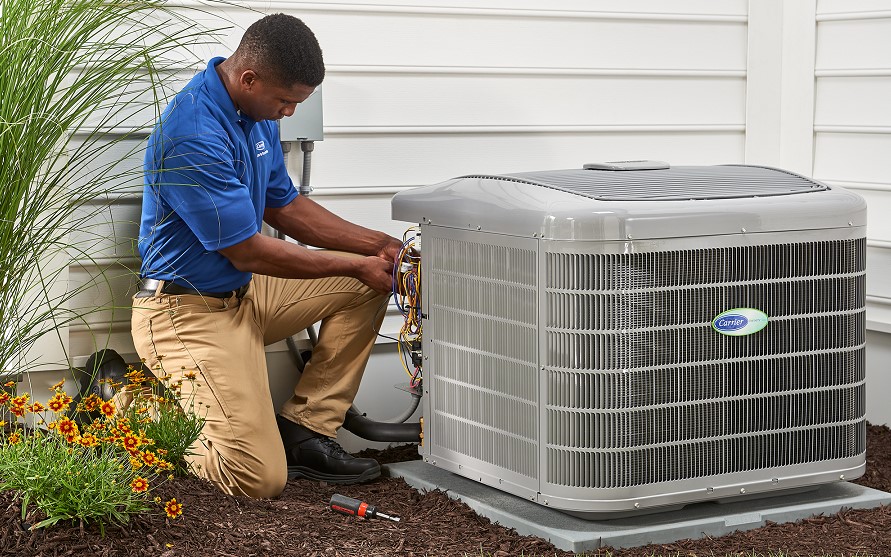 FAQ
Is American Standard the same as Carrier?
Both brands produce air conditioning products of high quality. The same company owns both brands. The difference is that the manufacture, quality, and some other characteristics are not the same.
Is American Standard a good brand?
American Standard has a reputation of 130 years and is ranked as one of the best air conditioners to install in the household. Their products are efficient, reasonably priced, and can adapt to users' needs.
Is Carrier a reliable brand?
Carrier is definitely a reliable brand with a good reputation and a high SEER rating. It is considered the best HVAC company of 2023.
What AC brands are the same as Carrier?
Generally, most air conditioner manufacturers produce the same AC units. To show the example, Rheem is pretty similar to Carrier.
Is American Standard and Trane the same?
They exist as different brands but belong to the same company. American Standard Sanitary Manufacturing company is considered to be older, while Trane is one of the most recognizable brands in this sphere today.
Is Carrier a good brand of AC unit?
Carrier is a reliable brand that produced products of high quality with a high SEER rating. It was named the best HVAC company in 2023.
To draw a conclusion. Which air conditioner to choose?
As you may see, both brands produce products of high quality. Even though there were some questionable situations with the warranty, American Standard and Carrier are trustable and have a great reputation. Their products have many features in common. The difference is mainly in the manufacture and some characteristics.
If the price is the main thing that matters to you, you should consider buying American Standard models, as they are usually cheaper than Carrier ones. They are also more durable.
However, Carrier is more energy efficient and considered to be more silent.